Ye bite and devour one another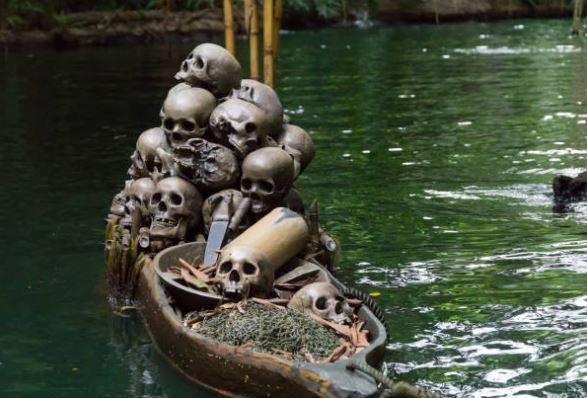 Serving with people who care is one of the most compelling truths of Biblical Christianity.
Selfish choices may seem productive from a short-term, human perspective. However, most times, selfish choices end up hurting ourselves and the people God has chosen for us to serve with.
Through the abundance of choice, this world makes it easy to disconnect from relationships. If you don't like someone, something, or some group, you can simply grab something else from the choice menu.
However, John Paton didn't think like this. He lived a self-less life of reconnection, not disconnection. He was a Christian man who chose to serve a group of people who literally could have eaten him alive. That's because John Paton was a missionary to the cannibals in the New Hebrides Islands of the South Pacific.
John Paton had a selfless character; the kind that real Christian men are made of. He ventured out into the very dangerous South Sea to be a Christian witness to an unsaved people group of cannibals.
You can read his autobiography, "30 Years with South Sea Cannibals" online for free, here:
https://missiology.org.uk/pdf/e-books/paton-james/story-of-john-g-paton_paton.pdf
In a day when many Christians will bite and devour one another, the missionary story of John Paton is a must-read.
Galatians 5:14-15 For all the law is fulfilled in one word, even in this; Thou shalt love thy neighbour as thyself. But if ye bite and devour one another, take heed that ye be not consumed one of another.