What Makes Up a Church Family?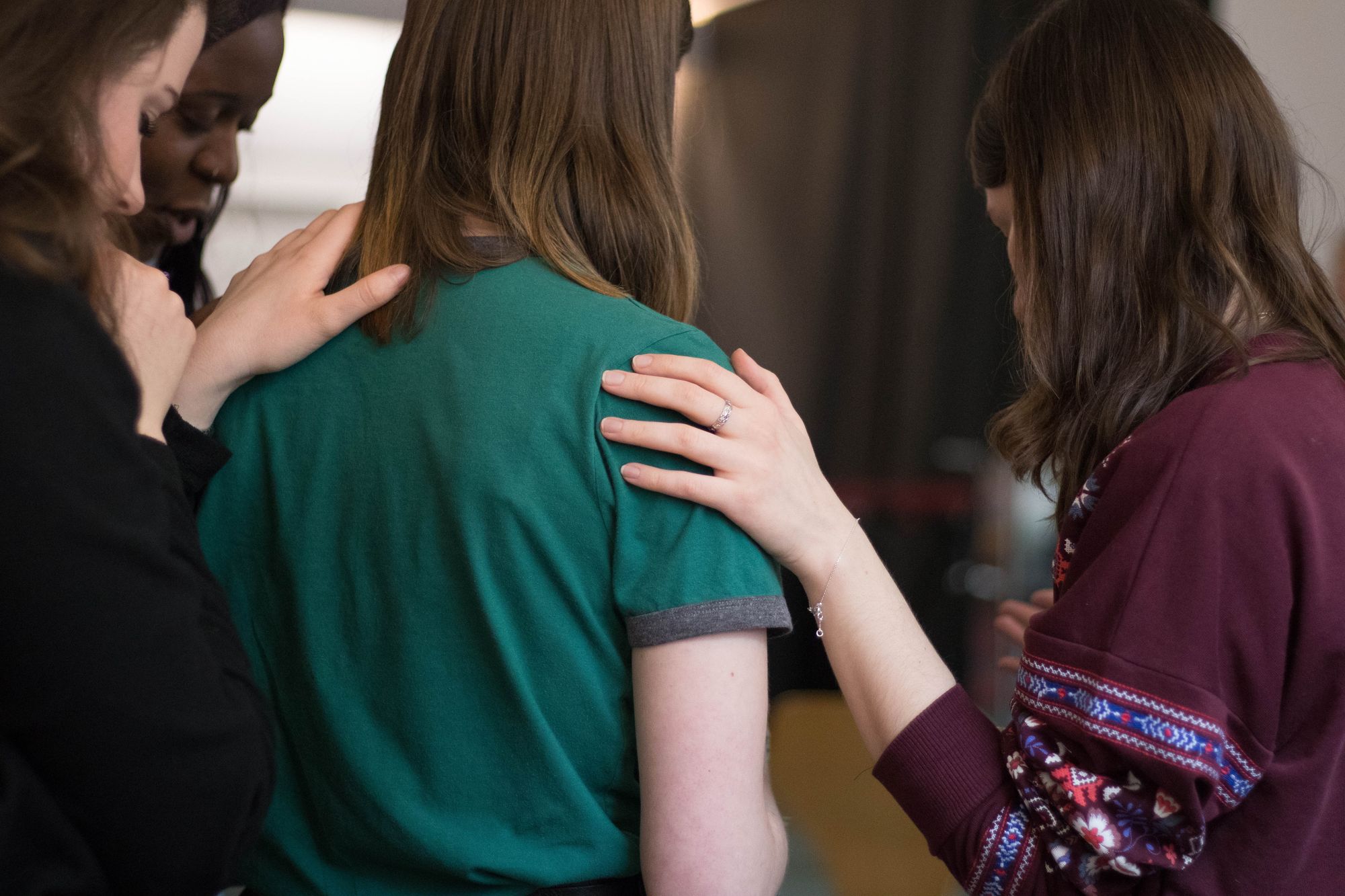 A church family is made up of Born-again believers who are members of the body of Christ. Therefore, the church is a called out assembly, whose members have been adopted into God's family.
Romans 8:14-17 For as many as are led by the Spirit of God, they are the sons of God. For ye have not received the spirit of bondage again to fear; but ye have received the Spirit of adoption, whereby we cry, Abba, Father. The Spirit itself beareth witness with our spirit, that we are the children of God: And if children, then heirs; heirs of God, and joint-heirs with Christ; if so be that we suffer with him, that we may be also glorified together.
Praise God for giving us the Spirit of adoption and placing us in His family!
Loyalty to Christ
Now, as blood-bought saints, we should have an unwavering loyalty to Christ. As a result, the family of God supersedes the nuclear family because members of Christ's body desire to live lives pleasing to Him, regardless if we get approval from our nuclear family.
This may sound a bit hard to swallow, but consider Jesus' own words in the following verses:
Mark 3:31-35 There came then his brethren and his mother, and, standing without, sent unto him, calling him. And the multitude sat about him, and they said unto him, Behold, thy mother and thy brethren without seek for thee. And he answered them, saying, Who is my mother, or my brethren? And he looked round about on them which sat about him, and said, Behold my mother and my brethren! For whosoever shall do the will of God, the same is my brother, and my sister, and mother.

Luke 14:26-27 If any man come to me, and hate not his father, and mother, and wife, and children, and brethren, and sisters, yea, and his own life also, he cannot be my disciple. And whosoever doth not bear his cross, and come after me, cannot be my disciple.
Luke 14 may also be hard to read. However, what Jesus is teaching is that IF you love yourself, your children, your spouse or your parents MORE than me, then you've made an IDOL out of your family.
Jesus is warning about making the nuclear family an IDOL.
Sadly, the "acceptable sin" in many churches today is that ultimate loyalty is toward the nuclear family, rather than Christ. This mindset will disintegrate a local-church. It's best to agree with Jesus, and choose Him FIRST! A Christians' ultimate loyalty should stay with Christ.
Another unfortunate reality is that many times, nuclear families become disintegrated because someone in that family DOES choose loyalty to Christ.
Consider Jesus' words in the following verse:
Matthew 10:34-39 Think not that I am come to send peace on earth: I came not to send peace, but a sword. For I am come to set a man at variance against his father, and the daughter against her mother, and the daughter in law against her mother in law. And a man's foes shall be they of his own household. He that loveth father or mother more than me is not worthy of me: and he that loveth son or daughter more than me is not worthy of me. And he that taketh not his cross, and followeth after me, is not worthy of me. He that findeth his life shall lose it: and he that loseth his life for my sake shall find it.
We pray that all nuclear families would trust Christ, and that entire households would be saved. However, that is not always the case. This is why it's so vitally important to be integrated into a good Bible-Believing, local Church family.