Should Christians Celebrate Christmas? (part 2)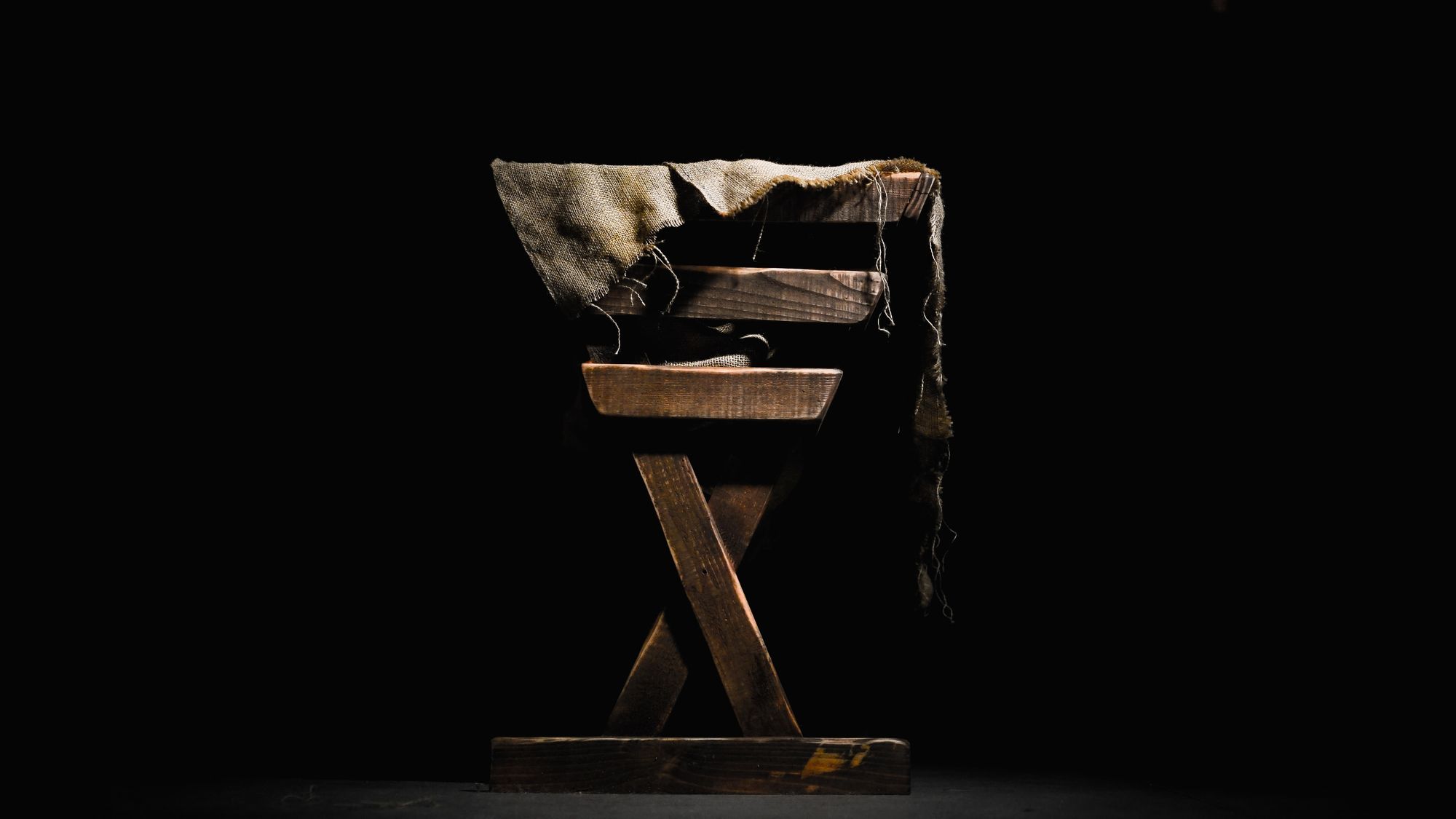 Many Christians believe that on December 25th, we should set aside that day to celebrate the birth of Christ.
But, is a day of celebrating the birth of Christ, an actual ordinance given to the church? Let's see what the Bible says regarding the birth of Christ and birthdays in general.
ONE: The birth of Christ was prophesied.
The prophet Isaiah prophesied of a virgin born child to be born.
Isaiah 7:14 Therefore the Lord himself shall give you a sign; Behold, a virgin shall conceive, and bear a son, and shall call his name Immanuel.
Isaiah 9:6 For unto us a child is born, unto us a son is given: and the government shall be upon his shoulder: and his name shall be called Wonderful, Counseller, The mighty God, The everlasting Father, The Prince of Peace.
The prophet Micah prophesied where Christ would be born.
Micah 5:2 But thou, Beth-lehem Ephratah, though thou be little among the thousands of Judah, yet out of thee shall he come forth unto me that is to be ruler in Israel; whose goings forth have been from of old, from everlasting.

TWO: The birth of Christ had a specific purpose.
The prophet Isaiah clearly tells us that Christ was born to die.
Isaiah 52:13-15 Behold, my servant shall deal prudently, he shall be exalted and extolled, and be very high. As many were astonied at thee; his visage was so marred more than any man, and his form more than the sons of men: So shall he sprinkle many nations; the kings shall shut their mouths at him: for that which had not been told them shall they see; and that which they had not heard shall they consider.
Isaiah 53:2-12 For he shall grow up before him as a tender plant, and as a root out of a dry ground: he hath no form nor comeliness; and when we shall see him, there is no beauty that we should desire him. He is despised and rejected of men; a man of sorrows, and acquainted with grief: and we hid as it were our faces from him; he was despised, and we esteemed him not. Surely he hath borne our griefs, and carried our sorrows: yet we did esteem him stricken, smitten of God, and afflicted. But he was wounded for our transgressions, he was bruised for our iniquities: the chastisement of our peace was upon him; and with his stripes we are healed. All we like sheep have gone astray; we have turned every one to his own way; and the LORD hath laid on him the iniquity of us all. He was oppressed, and he was afflicted, yet he opened not his mouth: he is brought as a lamb to the slaughter, and as a sheep before her shearers is dumb, so he openeth not his mouth. He was taken from prison and from judgment: and who shall declare his generation? for he was cut off out of the land of the living: for the transgression of my people was he stricken. And he made his grave with the wicked, and with the rich in his death; because he had done no violence, neither was any deceit in his mouth. Yet it pleased the LORD to bruise him; he hath put him to grief: when thou shalt make his soul an offering for sin, he shall see his seed, he shall prolong his days, and the pleasure of the LORD shall prosper in his hand. He shall see of the travail of his soul, and shall be satisfied: by his knowledge shall my righteous servant justify many; for he shall bear their iniquities. Therefore will I divide him a portion with the great, and he shall divide the spoil with the strong; because he hath poured out his soul unto death: and he was numbered with the transgressors; and he bare the sin of many, and made intercession for the transgressors.

THREE: Christ was born to save.
Because we are all sinners, Christ loved us enough to be born into this sinful world. His birth was the start of his sinless life of humanity, that would serve as humanity's Saviour.  He was born to die as the sacrificial Saviour of the world.
Matthew 1:21 And she shall bring forth a son, and thou shalt call his name JESUS: for he shall save his people from their sins.

FOUR: Job & Jeremiah cursed their own birth.
Job 3:1-11 After this opened Job his mouth, and cursed his day. And Job spake, and said, Let the day perish wherein I was born, and the night in which it was said, There is a man child conceived. Let that day be darkness; let not God regard it from above, neither let the light shine upon it. Let darkness and the shadow of death stain it; let a cloud dwell upon it; let the blackness of the day terrify it. As for that night, let darkness seize upon it; let it not be joined unto the days of the year, let it not come into the number of the months. Lo, let that night be solitary, let no joyful voice come therein. Let them curse it that curse the day, who are ready to raise up their mourning. Let the stars of the twilight thereof be dark; let it look for light, but have none; neither let it see the dawning of the day: Because it shut not up the doors of my mother's womb, nor hid sorrow from mine eyes. Why died I not from the womb? why did I not give up the ghost when I came out of the belly?
Jeremiah 20:14-15 Cursed be the day wherein I was born: let not the day wherein my mother bare me be blessed. Cursed be the man who brought tidings to my father, saying, A man child is born unto thee; making him very glad.
Job and Jeremiah alike express cursing the day they've been born. They were both men of sorrow. To denounce your birth as having no meaning seems to be the ultimate living out of dying to self!

FIVE: Birthdays didn't end well in the Bible.
In the Old Testament, Pharaoh hung the baker on his birthday.
Genesis 40:20-22 And it came to pass the third day, which was Pharaoh's birthday, that he made a feast unto all his servants: and he lifted up the head of the chief butler and of the chief baker among his servants. And he restored the chief butler unto his butlership again; and he gave the cup into Pharaoh's hand: But he hanged the chief baker: as Joseph had interpreted to them.
In the New Testament, Herod had John the Baptist beheaded.
Mark 6:21-28 And when a convenient day was come, that Herod on his birthday made a supper to his lords, high captains, and chief estates of Galilee; And when the daughter of the said Herodias came in, and danced, and pleased Herod and them that sat with him, the king said unto the damsel, Ask of me whatsoever thou wilt, and I will give it thee. And he sware unto her, Whatsoever thou shalt ask of me, I will give it thee, unto the half of my kingdom. And she went forth, and said unto her mother, What shall I ask? And she said, The head of John the Baptist. And she came in straightway with haste unto the king, and asked, saying, I will that thou give me by and by in a charger the head of John the Baptist. And the king was exceeding sorry; yet for his oath's sake, and for their sakes which sat with him, he would not reject her. And immediately the king sent an executioner, and commanded his head to be brought: and he went and beheaded him in the prison, And brought his head in a charger, and gave it to the damsel: and the damsel gave it to her mother.
Nowhere in the Bible do we see birthday's ending well, Job and Jeremiah both denounced their birth, we have no Old Testament prophesy telling us to set aside a day to celebrate the Birth of Christ, and we have no New Testament command to do so either.
Romans 14:5 One man esteemeth one day above another: another esteemeth every day alike. Let every man be fully persuaded in his own mind.

SIX: Christians are called to remember the death of Christ, not the birth of Christ.
Christians are commanded by God to celebrate and remember our Lord's death. This is why the church was given the ordinance of the Lord's supper.
Luke 22:19-20 And he took bread, and gave thanks, and brake it, and gave unto them, saying, This is my body which is given for you: this do in remembrance of me. Likewise also the cup after supper, saying, This cup is the new testament in my blood, which is shed for you.