Public Evangelism/First Amendment Seminar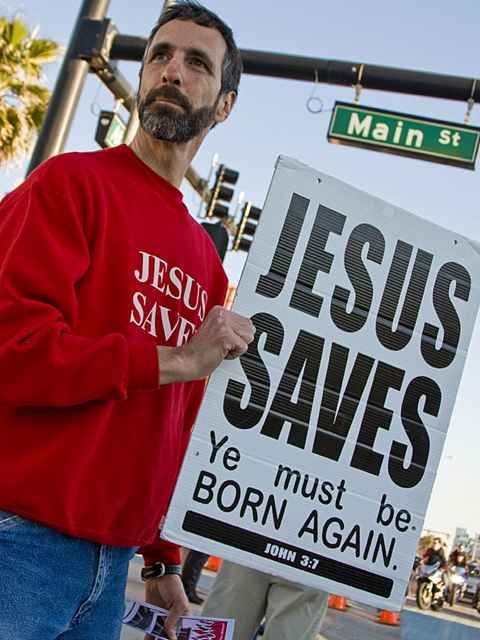 You're Invited...
to attend our Public Evangelism & 1st Amendment Seminar!
Date: Saturday, September 23, 2023.
Location: Pilgrim Baptist Church
229 W. Jere Whitson Rd. Cookeville, TN 38506
Time:
12:00 noon to 1:30 p.m - Session 1 (Instruction)
1:30 - 2:30 pm - Lunch provided
2:30 - 4:00 pm - Session 2 (Instruction | Q&A)
4:30 - 6:00 p.m.: Public Evangelism in a public venue
Speaker: Attorney Richard "Jake" Jackson
Jake is the founder of Gospel Advocates, Inc. A Christian ministry devoted to supporting public evangelism. Through EDUCATION, TRAINING and INTERVENTION, our purposes are to encourage and equip Christians to publicly proclaim the gospel of Jesus Christ, and to provide legal intervention as needed in support of Christian witnesses' constitutional rights under the First Amendment.
For more info on Gospel Advocates, visit: www.GospelAdvocates.com
Program:
Session 1 will be a PowerPoint program of instruction, followed by lunch at 1:30 p.m. Session 2 will be a PowerPoint program of instruction, followed by a Question & Answer session. Following the program, we will travel to a nearby public venue, where you can observe and/or participate in Public Evangelism, with further instruction and explanation.
Topics Covered:
Biblical and Legal Instruction on Public Ministry, including:
• The Biblical Basis for Public Evangelism
• How To Conduct Oneself in Public Ministry
• The Evangelist's First Amendment Rights
• Do's and Don'ts of Public Ministry
• How To Handle Objections
• How To Handle Police Encounters
• Dealing With Fear
• Other Practical Considerations
• Questions & Answer
R.S.V.P. Please contact Pastor Fortunato at jimmy@pilgrimbaptist.church by
September 16, 2023, so we can prepare properly.

Phone: 931-219-2224