No Excuses!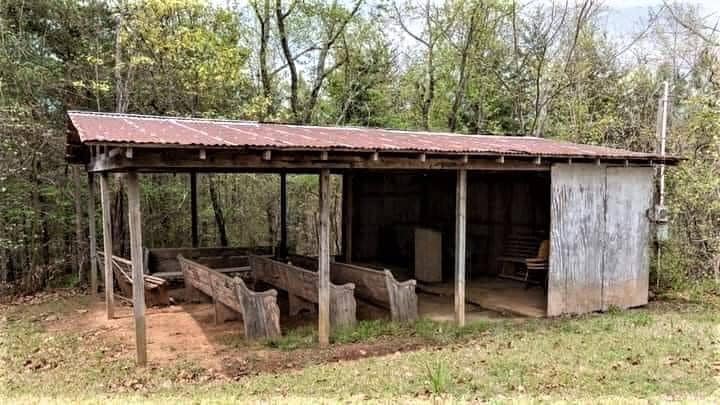 I'm gonna guess, that your local church-house is in better condition than the one pictured here. This one has no plumbing and no heating and air-conditioning.
Yet, this old photo reflects a time and place when Christian people were serious about assembling together for the proclamation of God's words.
It's a time when prayer and fellowship with God's people was a priority.
It's a time when people would walk for an hour to get to church on time.
It's a time when people would show up early and stay late to be with the saints of God.
I submit, we need to get back to that time.
It was a time of NO EXCUSES!
The only acceptable excuses I can think of are: if you're sick, throwing up, have a fever, are elderly, are a shut-in, are handicapped, or your boss requires you to work.
If none of these things describes you, then the charge is: get to the church-house tomorrow for ALL the services. Not just the ones that are convenient for YOU.
Go to bed early if you have to.
Prepare breakfast the night before if you have to.
Get all the kids church-clothes picked out, washed, cleaned and folded today, so they're all set tomorrow.
If you must settle an argument, do it tonight, so it's not lingering on Sunday morning.
NO EXCUSES!
Walk to the church-house if you have to.
Ride your bike if you must.
If you're too lazy or too weak to walk or ride a bike, or if your car is broken down, call an 'Uber'.
The people who attended the church-house in this photo found a WAY, not an excuse, because assembling together was of utmost importance and priority.