It doesn't "just happen"...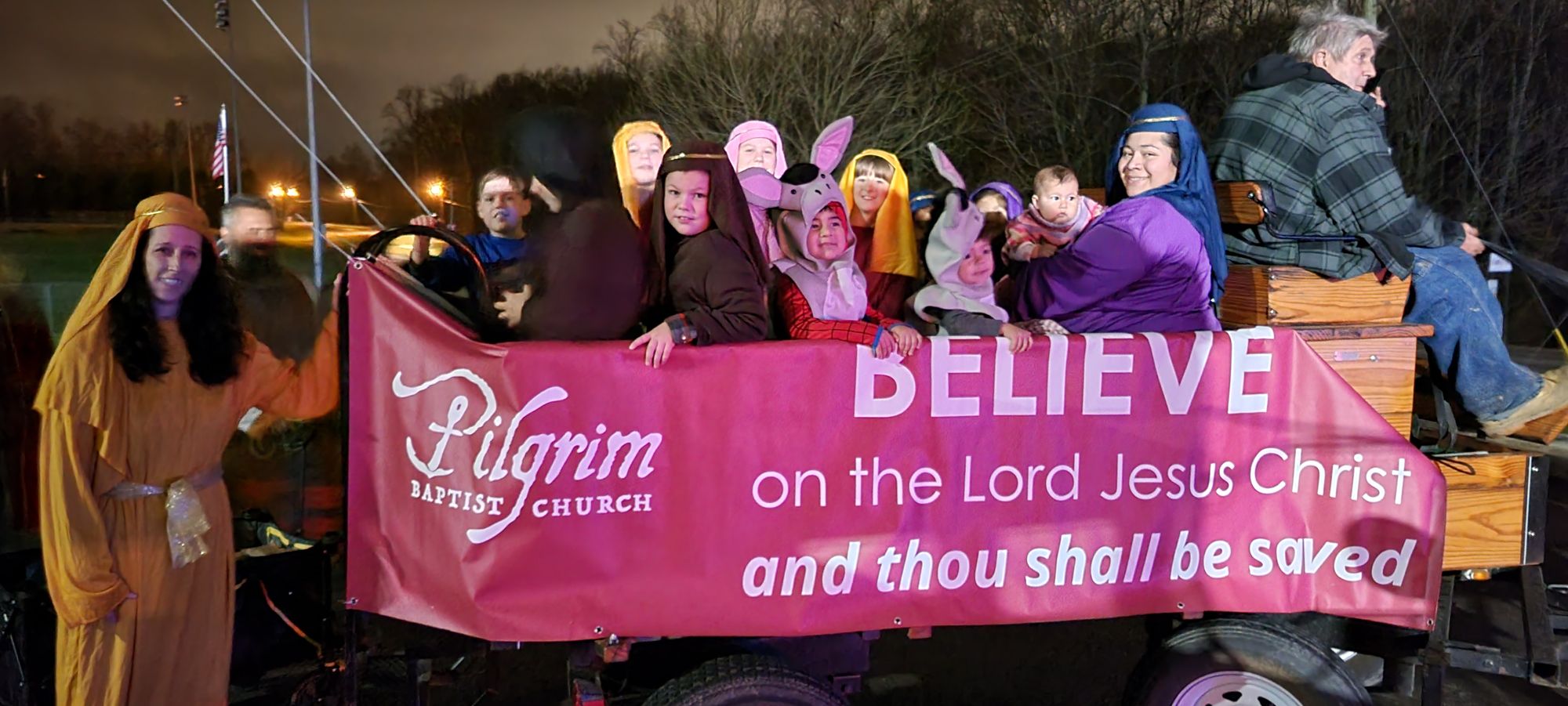 Bringing the saving gospel of Jesus Christ "into the highways and hedges" during this year's Christmas Parades doesn't "just happen".
The outreaches need to be scheduled and families start praying about them.
Gospel tracts need to be written, printed, delivered and folded.
The mule and wagon ride needs to be arranged (as seen in the photo above), and families start decorating and preparing a trailer to serve as our float that will display gospel banners.
This year, Biblical costumes were ordered. Families will gather together an hour before each parade to get in their costumes and begin to pray and fellowship together.
Finally, after all that happens...the parade starts and gospel literature gets into the hands of thousands of people because a small local assembly of believers are exciting about serving Jesus and concerned about the souls in their community!
We have heard the joyful sound: Jesus saves! Jesus saves!