100% Constant, Abiding Presence of Christ!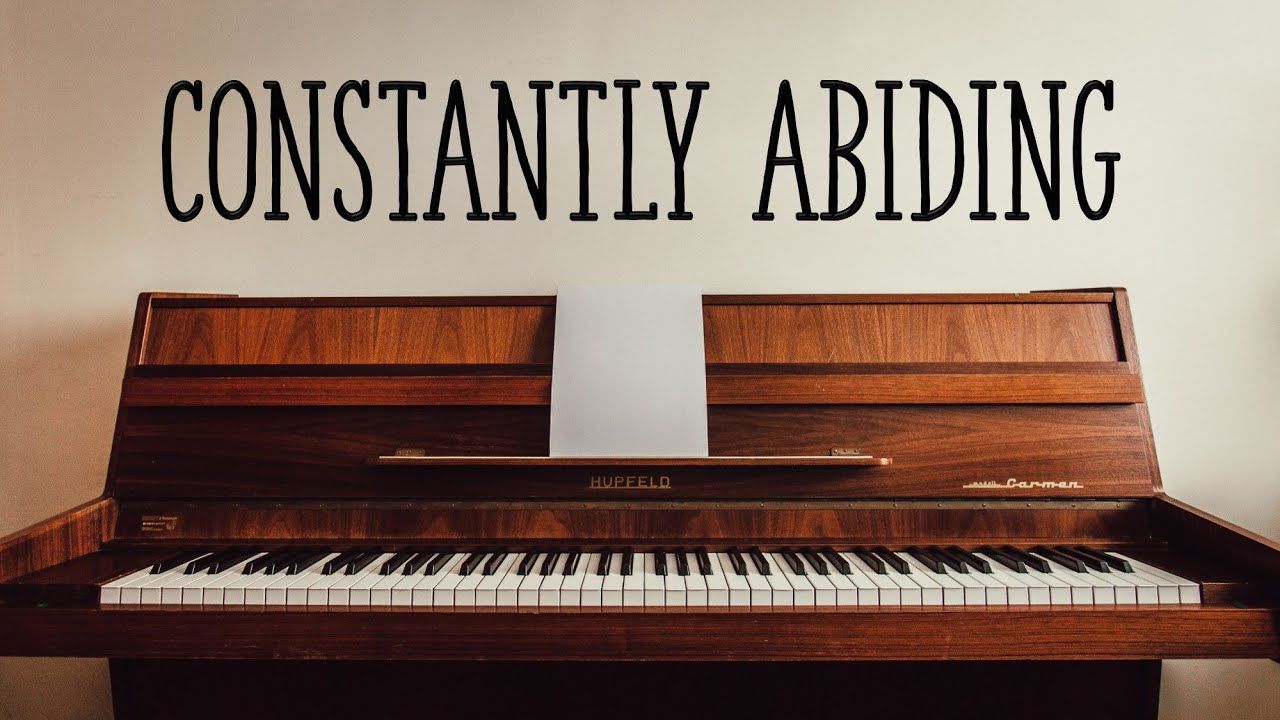 Matthew 28:20 Teaching them to observe all things whatsoever I have commanded you: and, lo, I am with you alway, even unto the end of the world. Amen.
Only a born-again Christian has the abiding presence of Christ with them always. Believers benefit from God's providence, guidance and indwelt Holy Spirit.
Colossians 1:27 To whom God would make known what is the riches of the glory of this mystery among the Gentiles; which is Christ in you, the hope of glory:
But I must issue the following warning!
This presence of Christ does NOT come in the form of a consecrated host, as taught by the false-religion of Roman Catholicism. The Roman Catholic Church teaches that the literal presence of Christ is found in bread, which they call the Eucharist or "Sacred Host".
The word host comes from the Latin word "hostis", that means victim.
The Roman Catholic Church calls a piece of bread, a consecrated or "sacred host", which mean sacrificial victim or victim to be sacrificed.
This is the MOST blasphemous expression of pagan-worship in the entire false-system of Roman Catholicism.
The Bible plainly and clearly teaches that Christ was sacrificed ONCE for ALL!
Hebrews 10:10-14 By the which will we are sanctified through the offering of the body of Jesus Christ once for all. And every priest standeth daily ministering and offering oftentimes the same sacrifices, which can never take away sins: But this man, after he had offered one sacrifice for sins for ever, sat down on the right hand of God; From henceforth expecting till his enemies be made his footstool. For by one offering he hath perfected for ever them that are sanctified.
The Roman Catholic Church also defines and requires the proper way of disposing a "consecrated host". For example, if it is dropped on the floor when receiving Communion, it must be picked up & consumed immediately.
Additionally, if a priest serves communion to an elderly person in a Senior's Home and the senior spits it out, the priest must place it in a "purifying altar linen," and then bring it to the church and dispose of it properly.
To dispose of it properly, the priest must dissolve it in water, so it no longer has the appearance of bread. Then he must pour the liquid down the "sacrarium". A "sacrarium" is a sacred sink with its drain going into the ground, NOT into a sewer system! This is IDOLATROUS BLASPHEMY!
This "sacred sink" IDOL is located in the "sacristy", which is considered their sacred room for performing their idol worship.
If the "sacred host" is not properly disposed in accordance to the teachings of the Catholic Church, you would immediately be excommunicated. If the "host" is: thrown away, taken away, kept instead of eaten when given to you - you are immediately excommunicated. This is stated in Catholic Church Canon Law # 1367. (check in out for yourself, if you don't believe me)
The only way to have this excommunication lifted is for the person to go to confession and ask the priest to write to: His Excellency Most Rev. Luigi de Magistris in Vatican City.
The reality is, millions of people have bought into and believe this pagan-ritual LIE!
Dear friend: You will not find truth in Vatican City. Nor will you find or receive the presence of God in a so-called sacred host or Eucharist.
You will find truth in God's Holy Word. The Bible says: Thy word is truth!
The truth is: ONLY born-again Christian's have the constant, abiding presence of the Holy Spirit.
Romans 8:11 But if the Spirit of him that raised up Jesus from the dead dwell in you, he that raised up Christ from the dead shall also quicken your mortal bodies by his Spirit that dwelleth in you.
1 Corinthians 3:16 Know ye not that ye are the temple of God, and that the Spirit of God dwelleth in you?
Only born-again Christian's have God's constant, abiding love in them.
1 John 2:5 But whoso keepeth his word, in him verily is the love of God perfected: hereby know we that we are in him.
1 John 4:12 No man hath seen God at any time. If we love one another, God dwelleth in us, and his love is perfected in us.
1 John 4:15-16 Whosoever shall confess that Jesus is the Son of God, God dwelleth in him, and he in God. And we have known and believed the love that God hath to us. God is love; and he that dwelleth in love dwelleth in God, and God in him.
If you haven't trusted the Christ of the Bible, consider doing so today, before it's too late.
Constantly Abiding
(written by Anne S. Murphy in 1908)
There's a peace in my heart that the world never gave,
A peace it cannot take away;
Though the trials of life may surround like a cloud,
I've a peace that has come here to stay!
REFRAIN: Constantly abiding, Jesus is mine;
Constantly abiding, rapture divine;
He never leaves me lonely, whispers, oh, so kind:
"I will never leave thee" — Jesus is mine.
All the world seemed to sing of a Savior and King,
When peace sweetly came to my heart;
Troubles all fled away and my night turned to day,
Blessed Jesus, how glorious Thou art!
This treasure I have in a temple of clay,
While here on His footstool I roam;
But He's coming to take me some glorious day,
Over there to my heavenly home!