Be Part of the Few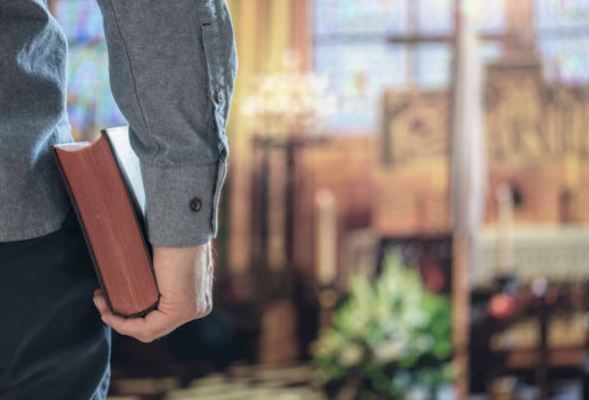 There are countless ways to be actively involved in the public ministry efforts of a local church. However, only a few men go, only a few preachers compel and only a few churches get involved.
Here is a short list of ways individual Christians and churches can obey the command of the great commission given to all believers...
Gospel tract distribution
Door-knocking evangelism
Nursing home ministry
Jail ministry
Open-air preaching
Community fairs & festival outreaches
Holding scripture signs publically
One-on-one personal evangelism
With that said, a great church is made up of PEOPLE, not just a PREACHER, who is serious about God's Word and His great commission found in Mark 16:15 - Go ye into all the world, and preach the gospel to every creature.
However, only a few men go, only a few preachers compel, and only a few churches get involved.
The reality is, most Christians have become consumed and distracted with following political banter, and social issues. In their spare time, many will complain about what they don't like about church, rather than finding the best one in their town to be an active part of.
Those that do go to church are nice, well-mannered, conservative voting, republican supporting people, who don't want drag-queens in our library's and the LGBTQ agenda in our public schools.
Their belief that conservative politicians will solve our problems, is the reasons WHY they are distracted with politics and social issues. Most Christians are committed to watching Fox News 5 days a week, but can't get to their local church 2 days a week.
They are more loyal to political candidates and their rallies, rather than their local church's public evangelism efforts. As a result, they are distracted with making America great again, instead of making American BORN-AGAIN!
But it's NOT just the people, it's the preachers TOO!
The heartbeat from most pulpits across America has about flat lined. Preachers have gotten good at 'marketing church'. They have learned how to design 'programs' that attract people who are NOT attracted at all to the great commission, and public evangelism.
Many preachers never leave their desk, their pulpit's or their preacher luncheons to hit the streets with their local congregants. Some preachers are embarrassed, unequipped or too busy playing basketball in their church gymnasium to every charge their people with marching orders to go out and PREACH THE GOSPEL!
Personally, all I'm looking for is a few good men who want to lead their families to live all out for God, who are not ashamed to bring the gospel out to the public arena.
Only a few men go, only a few preachers compel, and only a few churches get involved...be part of the FEW!
Romans 10:15 And how shall they preach, except they be sent? as it is written, How beautiful are the feet of them that preach the gospel of peace, and bring glad tidings of good things!