19 Things Healthy, Bible-Believing Churches Do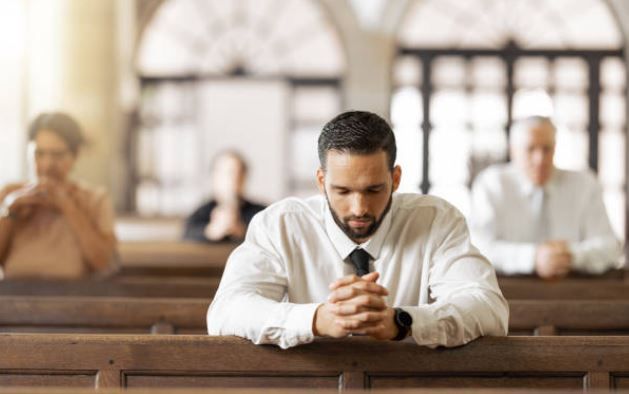 They grow together through consistent bible teaching.
2 Tim 3:16 All scripture is given by inspiration of God, and is profitable for doctrine, for reproof, for correction, for instruction in righteousness:

They find accountability with each other.
Prov 27:17 Iron sharpeneth iron; so a man sharpeneth the countenance of his friend.

They worship together.
John 4:23-24 But the hour cometh, and now is, when the true worshippers shall worship the Father in spirit and in truth: for the Father seeketh such to worship him. God is a Spirit: and they that worship him must worship him in spirit and in truth.
Psalm 34:3 O magnify the LORD with me, and let us exalt his name together.

They support each other.
Gal 6:2 Bear ye one another's burdens, and so fulfil the law of Christ.

They serve each other, and look for opportunities to help.
Gal 6:10 As we have therefore opportunity, let us do good unto all men, especially unto them who are of the household of faith.

They make disciples together by evangelizing the lost.
Mark 16:15 Go ye into all the world, and preach the gospel to every creature.
Luke 14:23 Go out into the highways and hedges, and compel them to come in, that my house may be filled.

They baptize believers.
Acts 2:41 Then they that gladly received his word were baptized: and the same day there were added unto them about three thousand souls.

They fellowship and break bread together.
Acts 2:42 And they continued stedfastly in the apostles' doctrine and fellowship, and in breaking of bread, and in prayers.

They pray for one another.
James 5:16 Confess your faults one to another, and pray one for another, that ye may be healed. The effectual fervent prayer of a righteous man availeth much.

They love one another.
John 13:34-35 A new commandment I give unto you, That ye love one another; as I have loved you, that ye also love one another. By this shall all men know that ye are my disciples, if ye have love one to another.
Romans 12:10 Be kindly affectioned one to another with brotherly love; in honour preferring one another;

They comfort and edify each other.
1 Thes 5:11 Wherefore comfort yourselves together, and edify one another, even as also ye do.

They live in peace with each other.
2 Cor 13:11 Finally, brethren, farewell. Be perfect, be of good comfort, be of one mind, live in peace; and the God of love and peace shall be with you.

They think of each other first.
Phil 2:3-4 Let nothing be done through strife or vainglory; but in lowliness of mind let each esteem other better than themselves. Look not every man on his own things, but every man also on the things of others.

They share when our brother or sister has a need!
Acts 4:32 And the multitude of them that believed were of one heart and of one soul: neither said any of them that ought of the things which he possessed was his own; but they had all things common.

They teach one another.
Col 3:16 Let the word of Christ dwell in you richly in all wisdom; teaching and admonishing one another in psalms and hymns and spiritual songs, singing with grace in your hearts to the Lord.

They remind each other that we are Christ's workmanship.
Eph 2:10 For we are his workmanship, created in Christ Jesus unto good works, which God hath before ordained that we should walk in them.

They provoke and stir up each other unto good works.
Heb 10:24 And let us consider one another to provoke unto love and to good works:

They gather faithfully for the preaching of the Word.
Heb 10:25 Not forsaking the assembling of ourselves together, as the manner of some is; but exhorting one another: and so much the more, as ye see the day approaching.

They believe in the community of a strong church family. It makes our burdens easier.
Ecc 4:9-12 Two are better than one; because they have a good reward for their labour. For if they fall, the one will lift up his fellow: but woe to him that is alone when he falleth; for he hath not another to help him up. Again, if two lie together, then they have heat: but how can one be warm alone? And if one prevail against him, two shall withstand him; and a threefold cord is not quickly broken.