1 Week till Bible Conference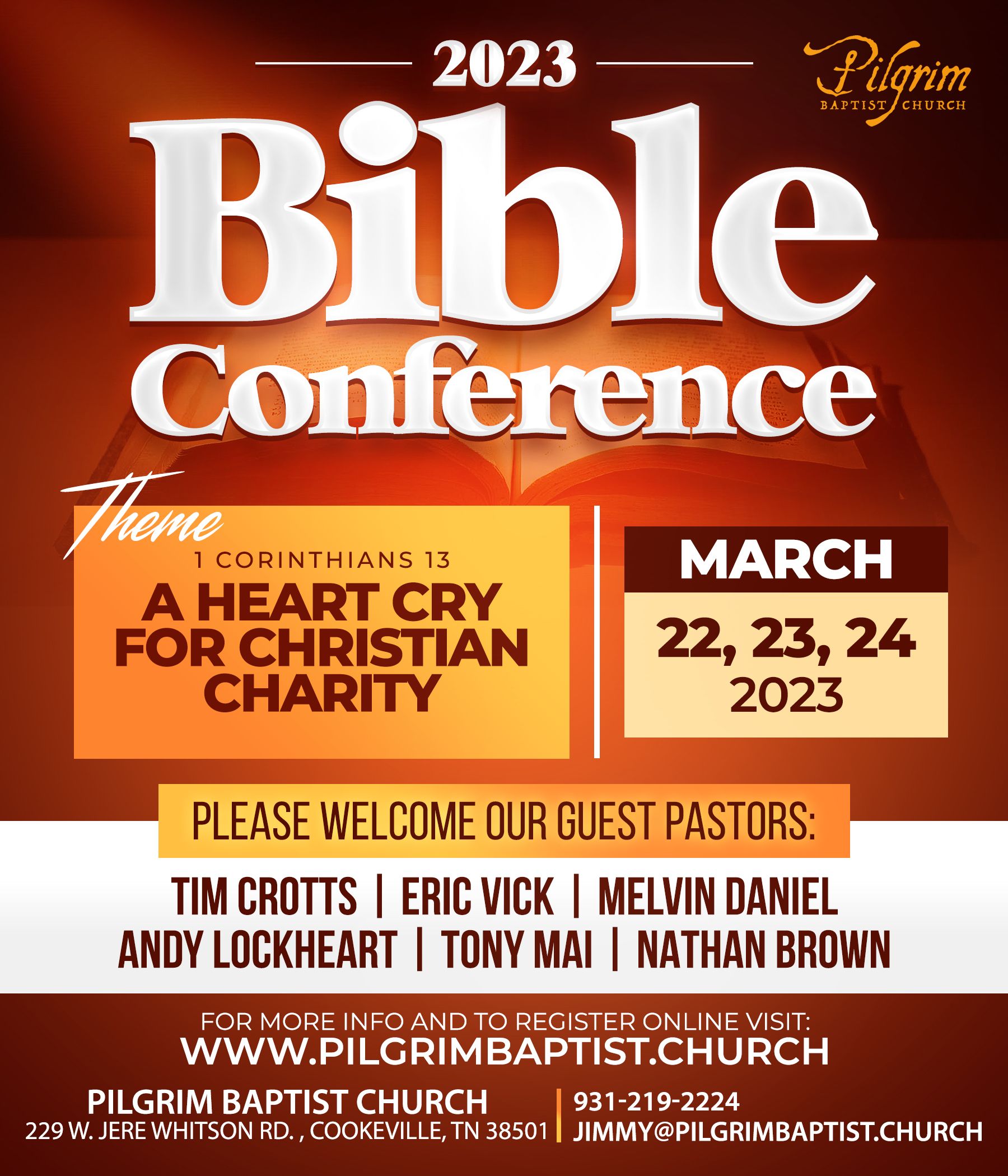 7 days away!
I'm so looking forward to next week's 2023 Bible Conference.
Would you commit to praying for this conference and for our guest preachers?
For more info, visit: https://pilgrimbaptist.church/bible-conference/
And now abideth faith, hope, charity, these three; but the greatest of these is charity.